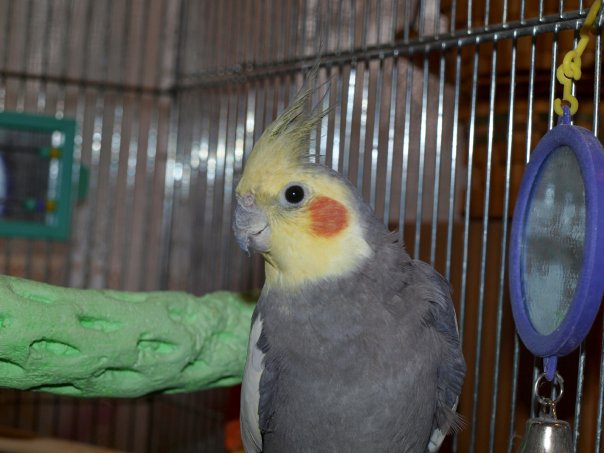 Sweetie,

my cockatiel-2007!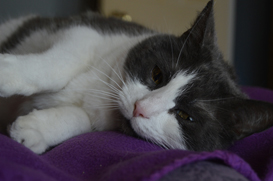 Blossom
Hi! My name is Jill Nuciolo. I currently share my home with an ten-year-old long-hair German shepherd named Samson, 16 year old Blossom who was adopted from LiFeline Adoptions,
18 year old Scout, and Sweetie, my cockatiel
. They are all fondly referred to as "The FluffyPaws Gang."
As an animal lover, owner, and professional pet sitter, I have hands-on experience with administering insulin shots, subcutaneous fluids, and eye and ear drops. I am also adept at giving oral (and transdermal) medications to cats and dogs alike. I have experience with birds, fish, and other small mammals as well. (No, I don't "do" tarantulas!)
I have plenty of experience with common ailments like hairballs, minor infections etc., as well as behavioral problems such as litter box avoidance, aggression, and fearfulness. My expertise is not limited to cats, however. I am great at playing ball or Frisbee with your dog.
I have owned my own Professional Pet Sitting business for 25 years. I am certified through Pet Sitters International, bonded and insured. If your pet has an accident or injury while in my care, PSI insurance will cover them, as well. Some pet sitters claim to be insured, and perhaps they are. But if they are not professionally insured, their insurance may not cover them in your home – YOURS will. Your pet may not be covered against injury or illness, either. Be sure to verify what your pet sitter actually means when they tell you they are "insured."
I work alone, so you meet me and you know it's me that will be coming into your home. There will be no surprises finding out a stranger has been in your home and possibly not giving your pet the correct care. (I do have back-up people ready at all times to take over the care of your pets should I become hurt or ill. In 25 years, I have needed this only one time, for one day)!
My fee schedule is comparable to many others. While my prices may be slightly higher than some individuals who advertise, you are getting a professional pet sitter. I maintain my PSI certification, and am keeping up with the latest information by completing a minimum of 30 Continuing Education credits in the field of pet care every three years.
Please verify all information anyone gives you – anyone can say anything about themselves – be it true, false, or just misleading. With internet search engines and websites, all those claims can be verified quickly! Don't entrust your pets to some part-time individual who has no professional credentials. Check their references, check their claims. Be certain whomever you select is being 100% truthful with you. Entrusting your pets' care and giving access to your home is serious business. This is your family member you are leaving in their hands!
If you've had a bad experience with a pet sitter – don't give up! Please call me! Check my references and let's see if I can change that into a wonderful, long lasting relationship with me and your pets!
You can be assured your pet will be well cared for.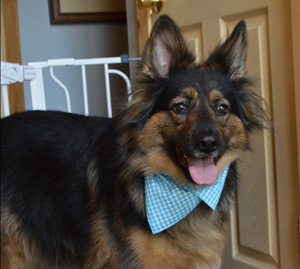 Samson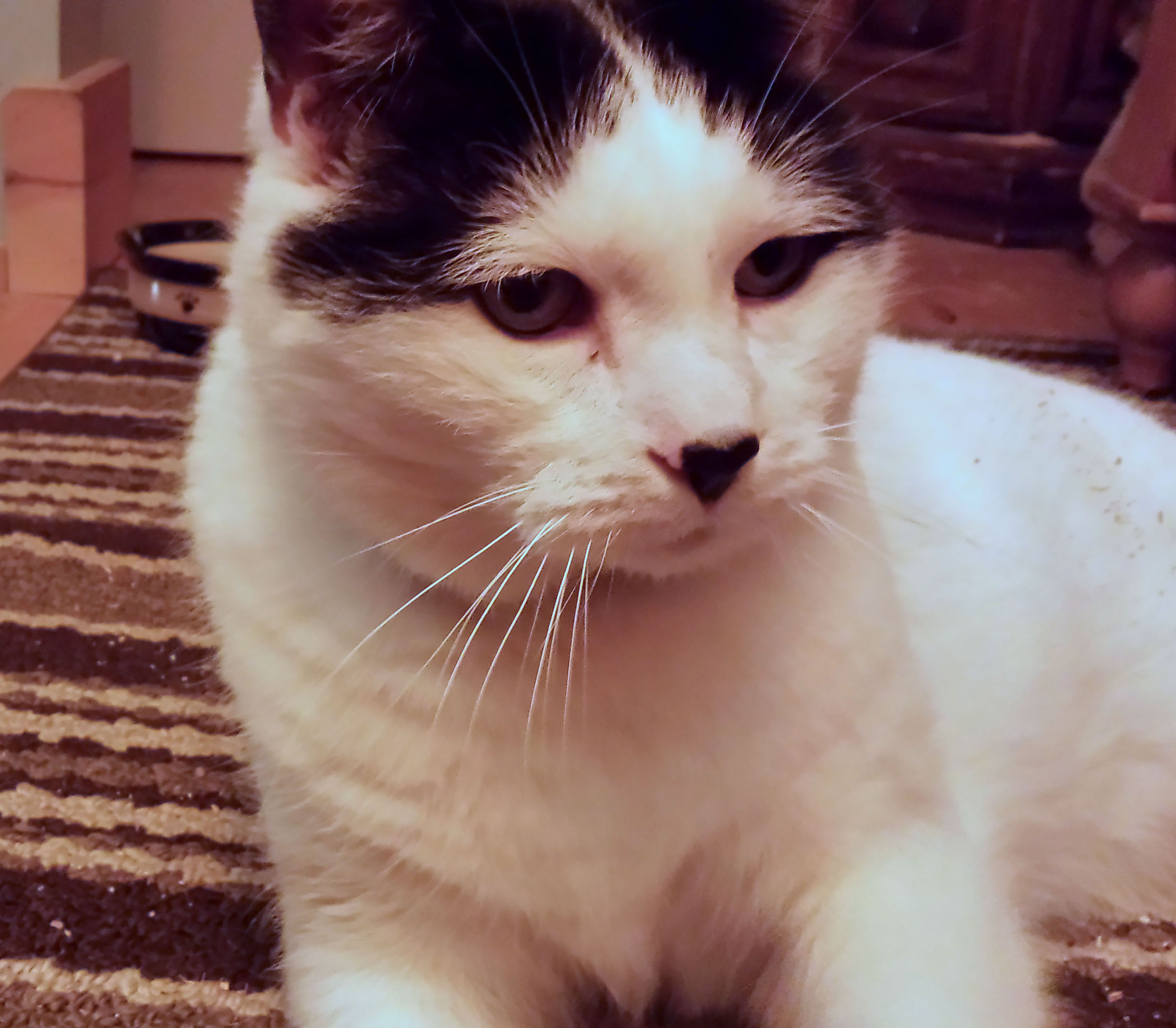 Scout